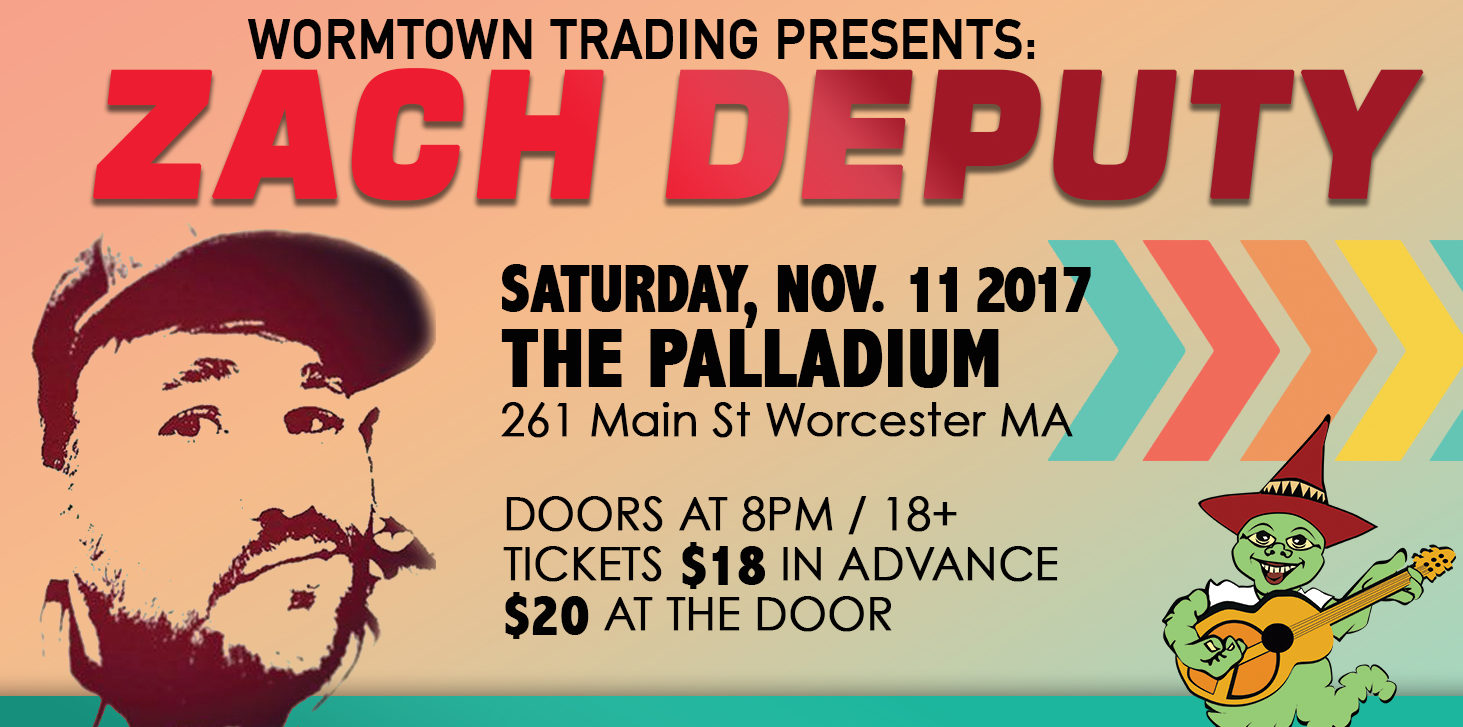 Hey Friends!

"Everybody let's go… everybody let's go…. down, down, down to Wormtown!

We hope lots of you can join us THIS SATURDAY at the PALLADIUM in Worcester as we celebrate Wormtown's anniversary with our good friend ZACH DEPUTY! We're turning this into an even bigger celebration as we gather with a huge posse of Wormtown Crew & Family, so come rage with us when none of us have to work!!

Zach's been a vital part of the Wormtown family for many moons now, and there's no one better for making it a genuine WORMTOWN PARTY! You just KNOW It's gonna be a party like nobody's business!

ALSO, we're looking past the cold months to SPRING – and that means STRANGECREEK! It's never too early to plan ahead – and save BIG – and tickets for STRANGECREEK CAMPOUT 2018 will be available at the Zach Deputy show on Saturday for only $90!

And if you can't snag yours Saturday, we're doing our annual 'CYBER MONDAY' SPECIAL sale – tickets for only $95 AND a FREE StrangeCreek tee-shirt with every order! This special will ONLY run from Monday November 27 through Friday December 8 – when they go up to $110. And we'll ship to you right before Christmas – they make great gifts!

Keep in touch, we love you!

The Worms