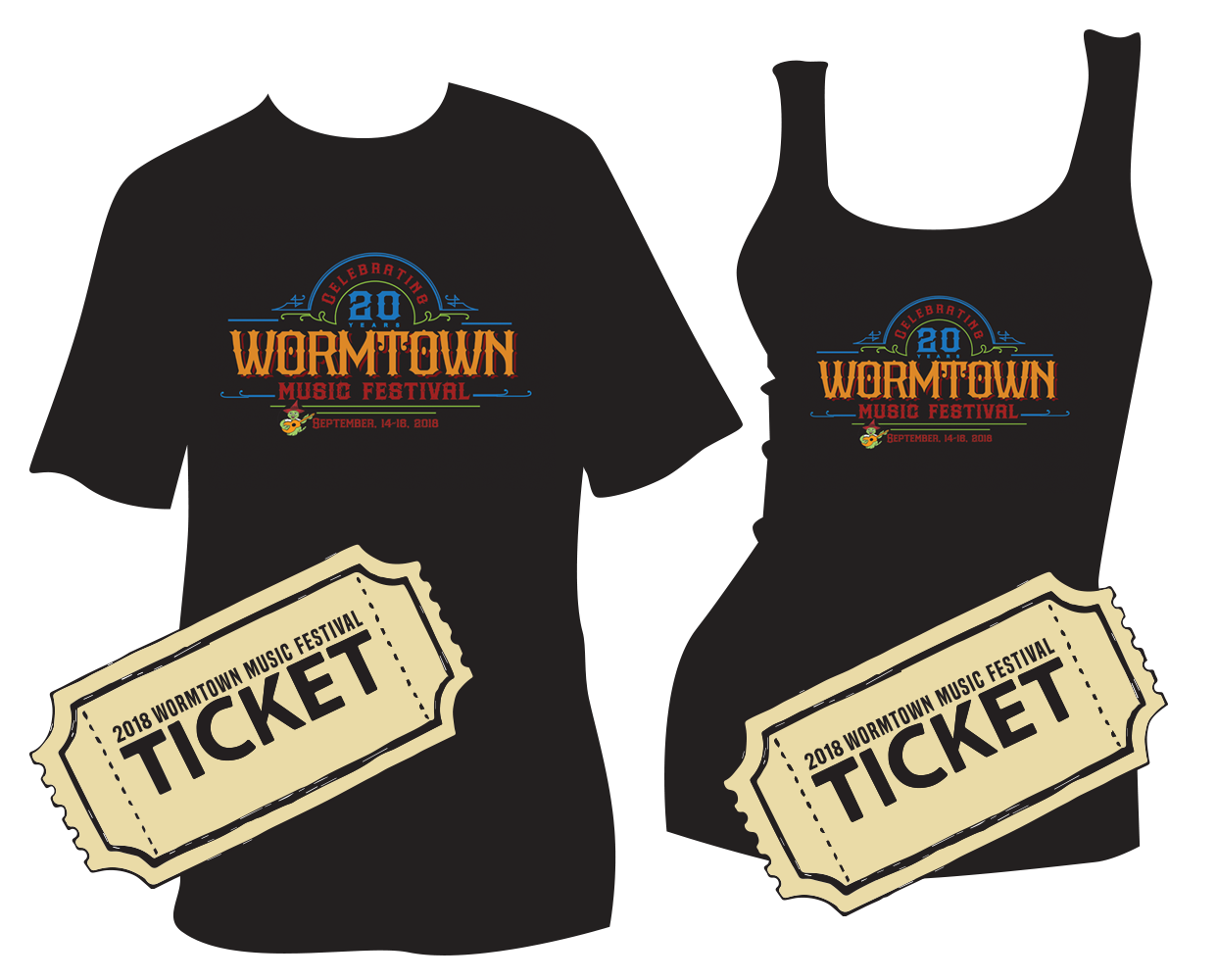 Meanwhile, we are still gearing up for StrangeCreek – now less than two months away – and on the hunt for the newest band to join the lineup. With the finals for the StrangeCreek Battle of the Bands this coming Saturday, April 7th, we are very close to finding a winner! Check out the latest battle news: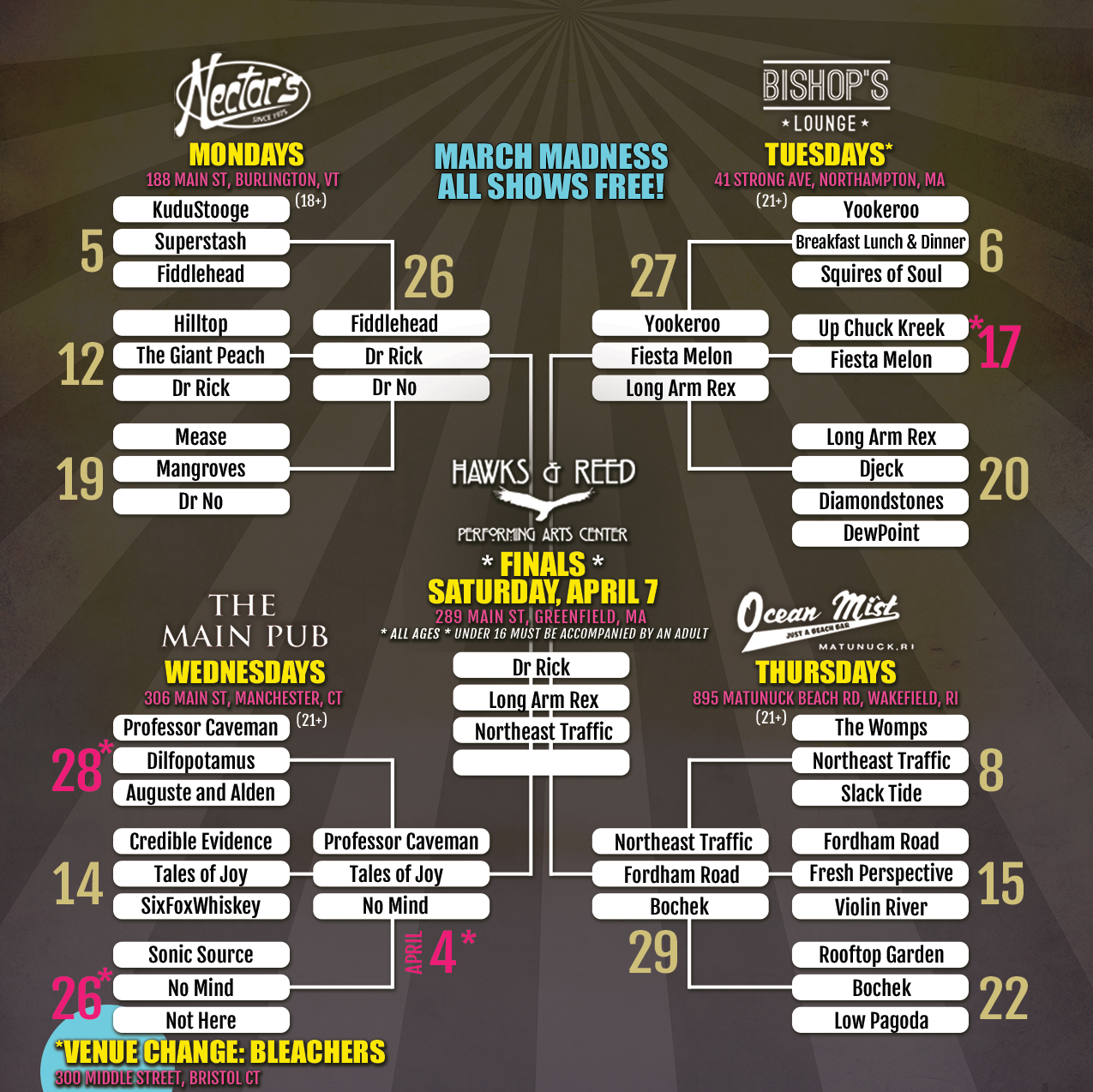 BATTLE NEWS
Monday, we got a double dose of battles. Making up for last week's snowed out battle, we were back in CT, at Bleachers for a true variety of music. Sonic Source started us out with their freaky organic dance music. Next, Not Here treated us to a psychedelic smorgasbord. Finishing out the night was No Mind with some funky folk rock, and who will be moving onto the semi-final round next Wednesday at The Main Pub.
Meanwhile, at Nectar's, we entered our regional semi-final round and welcomed back Fiddlehead, Doctor Rick, and Dr. No. Each band shone in their own way, and it was another tough battle to decide. Doctor Rick, seeming quite at home on the stage, will move onto the finals on Saturday, April 7th to compete for that coveted cabin spot.
Tuesday at Bishop's, we started out our Northampton semi-final battle with Fiesta Melon, Long Arm Rex and Yookeroo. After much deliberation, Long Arm Rex was given the nod. For a full review of the night including full audio, make sure you check out livemusicnewsandreview.com.
Wednesday, we were back at the Main Pub to find our last band to join us at the upcoming CT regional semi-final. Starting the night was Auguste and Alden demonstrating excellent songwriting and execution. Next up Professor Caveman hit us with some trippy garage funk. We finished up the night with Dilfopotamus' alternative rock. Another hard decision was made and Professor Caveman will move onto the semi-final round next Wednesday, April 4th at the Main Pub.
Then we were back at Ocean Mist for the Rhode Island regional semi-final. With one band out due to illness, we had a head to head battle with Bochek and NorthEast traffic. Bochek kicked things off and once again brought their unique sound, followed by Northeast Traffic who really brought their A-Game. We are excited to send NorthEast Traffic onto the finals at Hawks & Reed in Greenfield next Saturday, April 7th.
Help us out next week by joining the dancefloor jury! As usual, the battles are always free. Come out and support local music!
Love,
The Worms