ABOUT WORMTOWN TRADING CO.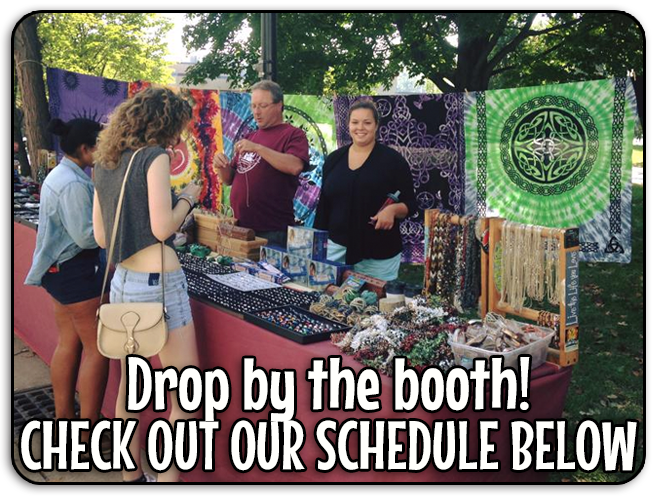 Wormtown Trading Company, founded in 1996, is at heart a friendly, homegrown business started in Worcester, MA, to bring quality, eclectic, mostly hand-made goods from around the world to the people who enjoy them — at festivals, fairs, campuses, concerts, and now via online shopping too. Along the way, starting in 1999, Wormtown Trading Presents began another tradition — throwing our own festivals and other musical gatherings. Giving back to support the communities we are part of has always been part of the 'Wormtown Way.' Today, the StrangeCreek Campout and Wormtown Music Festival provide gathering places for our colorful community at large, and our wide-ranging vending operations keep us in touch with friendly folks all over the country, from Tucson to Florida to woods of New England.
Join the Wormlist and get the latest Worm News sent directly to your inbox!
For general inquiries please use the Contact form below:
To contact by phone
508-753-8882
For booking enquiries,
email mark at wormtown.com.
For vendor enquiries
debbie at wormtown.com
For lost and found
derek at wormtown.com
For website and online sales
web at wormtown.com
To contact by mail
4 New Street
Oxford, MA 01540
HAPPY MAY DAY! Every day we get closer to StrangeCreek is a day to celebrate, but here's another: we're dropping THE MUSIC SCHEDULE! And for those busy worms that can't wiggle all weekend, we have SINGLE DAY PASSES so that you can still celebrate with...
read more
Hello Good Worms!What's better than 3 nights of music and camping?4 NIGHTS, OF COURSE!We will once again be offering Thursday entry for Worms who like to settle in early. For an additional $30 per person and starting >> NO EARLIER << than 3pm on...
read more