The 17th Annual
StrangeCreek Camput
May 24th – 27th, 2019
Camp Kee-Wanee, Greenfield MA
Tix & Tees Deal $95 starting Cyber Monday!
November 26th – December 9th
The 21st Annual
Wormtown Music Festival
September, 2019
Camp Kee-Wanee, Greenfield MA
Stay tuned for announcements!
Sign up for the mailing list
JOIN THE WORMLIST
FOR UPDATES & ANNOUNCEMENTS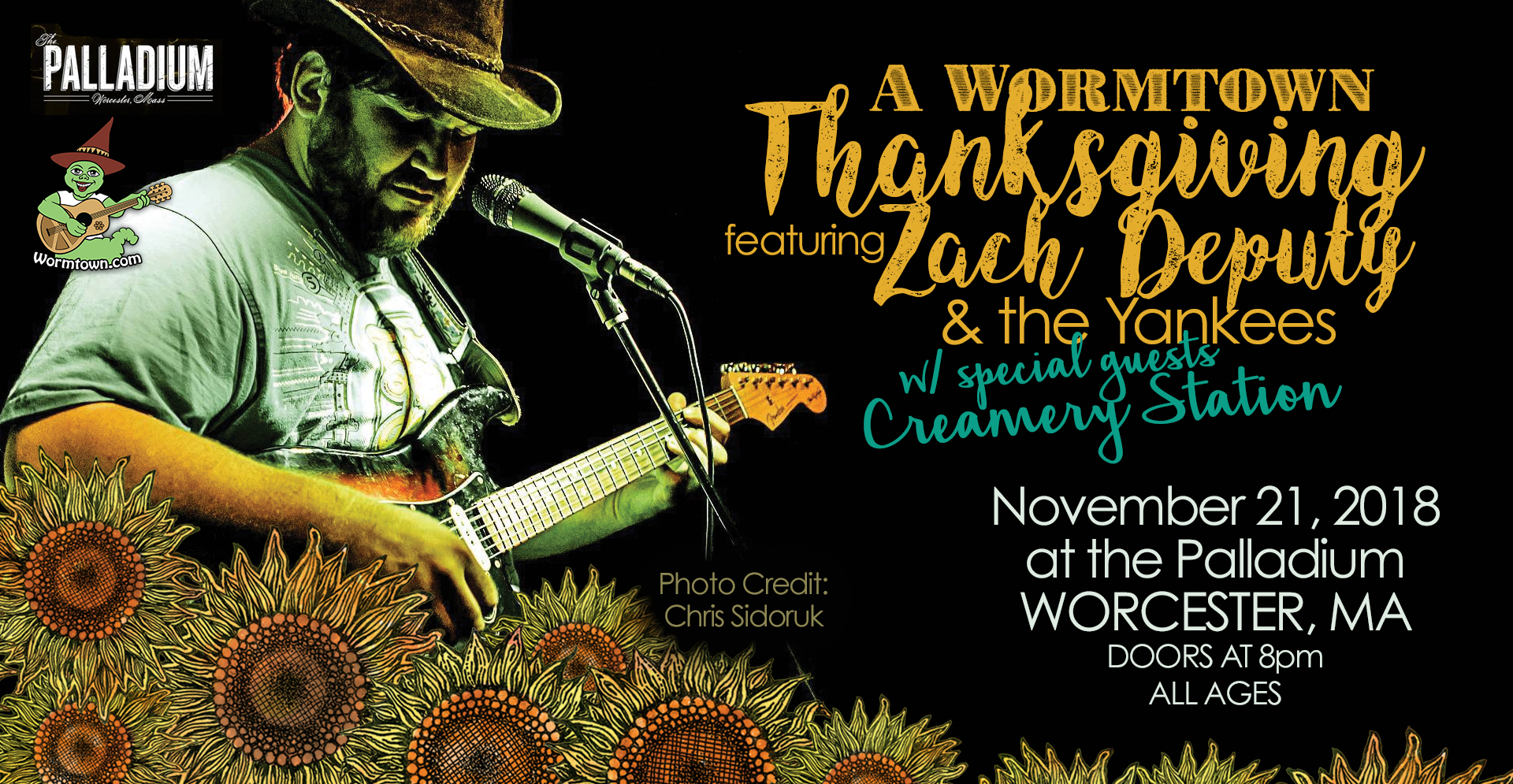 Hello Worms! We hope you are enjoying the change of seasons, and with that we hope you'll join us for some seasonal fun at A WORMTOWN THANKSGIVING featuring ZACH DEPUTY & THE YANKEES, and with special guests CREAMERY STATION. We'll be celebrating our anniversary...
read more
Wormtown Merch and More available at the Online Store!