The 17th Annual
StrangeCreek Camput
May 24th – 27th, 2019
Camp Kee-Wanee, Greenfield MA
EARLY WORM TICKETS NOW ONLY $140!
only until May 12th at midnight
The 21st Annual
Wormtown Music Festival
September, 2019
Camp Kee-Wanee, Greenfield MA
Stay tuned for announcements!
Sign up for the mailing list
JOIN THE WORMLIST
FOR UPDATES & ANNOUNCEMENTS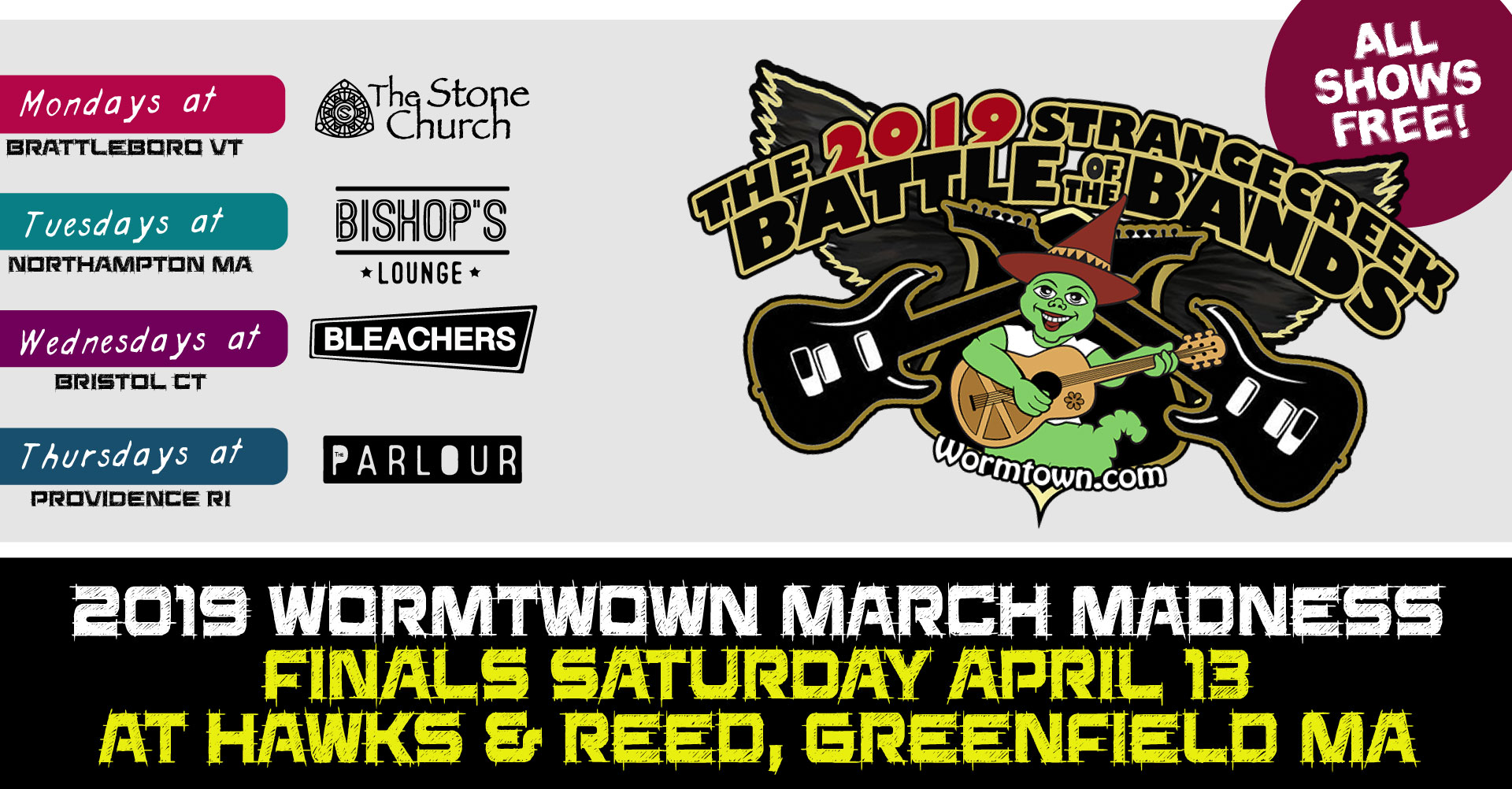 Helloooooooooooo, Worms! It is with the greatest of pleasure that we give you the FINAL LINEUP for StrangeCreek Campout 2019. We are very excited to welcome some noteworthy bands, both newcomers and old favorites. Worms everywhere will breathe a collective sigh of...
read more
Wormtown Merch and More available at the Online Store!