The 17th Annual
StrangeCreek Camput
May 24th – 27th, 2019
Camp Kee-Wanee, Greenfield MA
THANKS FOR A REAL GOOD TIME
See you in the fall for Wormtown Music Festival!
The 21st Annual
Wormtown Music Festival
September 13th – 15th, 2019
Camp Kee-Wanee, Greenfield MA
EARLY WORM TICKETS NOW $120
only until June 30th at midnight
JOIN THE WORMLIST
FOR UPDATES & ANNOUNCEMENTS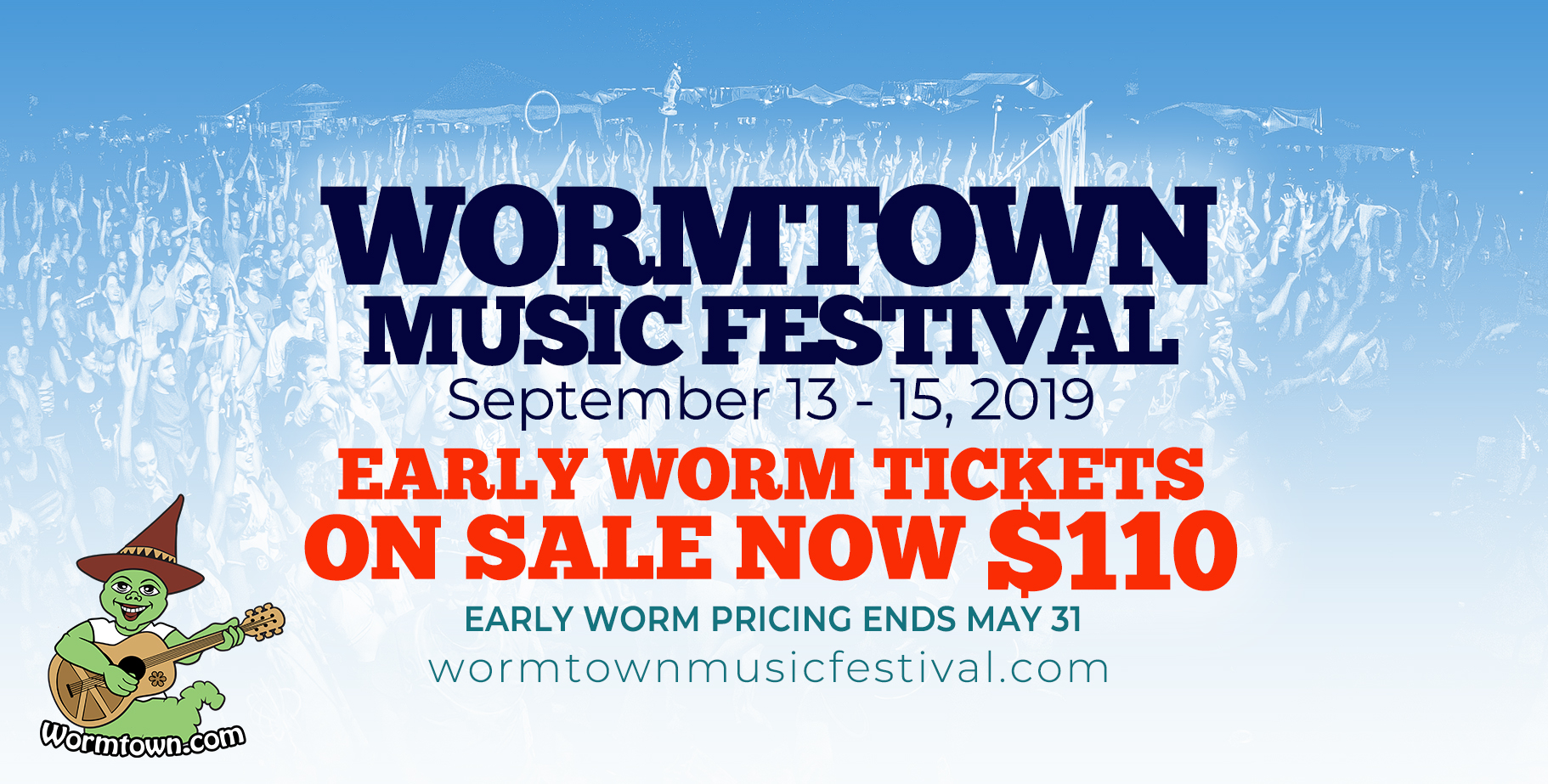 HAPPY MAY DAY! Every day we get closer to StrangeCreek is a day to celebrate, but here's another: we're dropping THE MUSIC SCHEDULE! And for those busy worms that can't wiggle all weekend, we have SINGLE DAY PASSES so that you can still celebrate with...
read more
Wormtown Merch and More available at the Online Store!