The 17th Annual
StrangeCreek Camput
May 24th – 27th, 2019
Camp Kee-Wanee, Greenfield MA
TICKETS $140 ONLINE
only until May 12th at midnight
The 21st Annual
Wormtown Music Festival
September 13th – 15th, 2019
Camp Kee-Wanee, Greenfield MA
EARLY WORM TIX & TEES ON SALE NOW!
Sign up for the mailing list
JOIN THE WORMLIST
FOR UPDATES & ANNOUNCEMENTS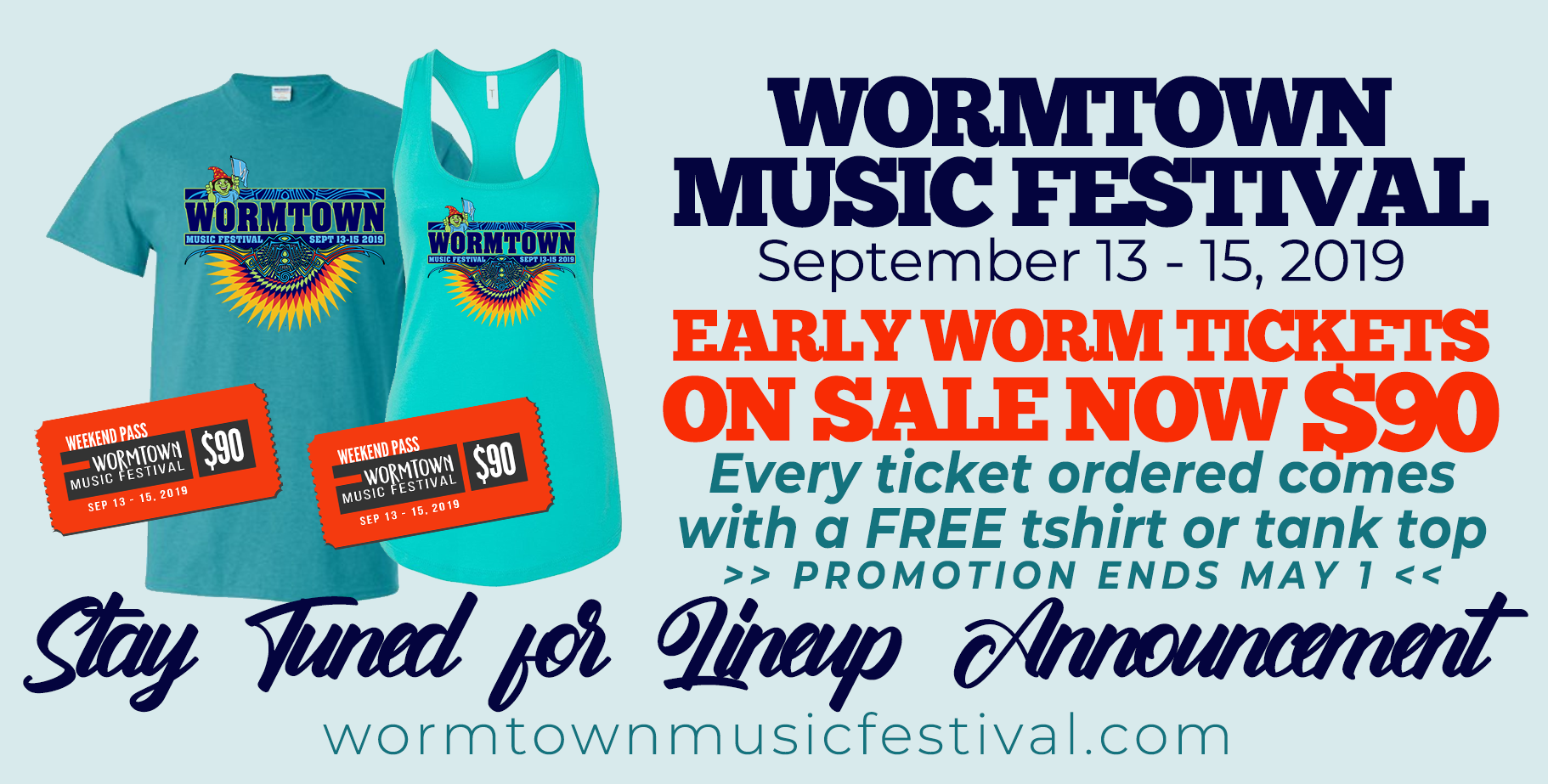 Hey, Worms!March Madness continues as we dance our way to the final four in our annual battle of the bands. This week will decide two of these spots as we move into the regional semi-finals in MA and CT. Congratulations to Moon Matrix of the Lizard People who join...
read more
Wormtown Merch and More available at the Online Store!