The 17th Annual
StrangeCreek Camput
May 24th – 27th, 2019
Camp Kee-Wanee, Greenfield MA
EARLY WORM TICKETS NOW ONLY $110!
From December 10 until January 31st at midnight
The 21st Annual
Wormtown Music Festival
September, 2019
Camp Kee-Wanee, Greenfield MA
Stay tuned for announcements!
Sign up for the mailing list
JOIN THE WORMLIST
FOR UPDATES & ANNOUNCEMENTS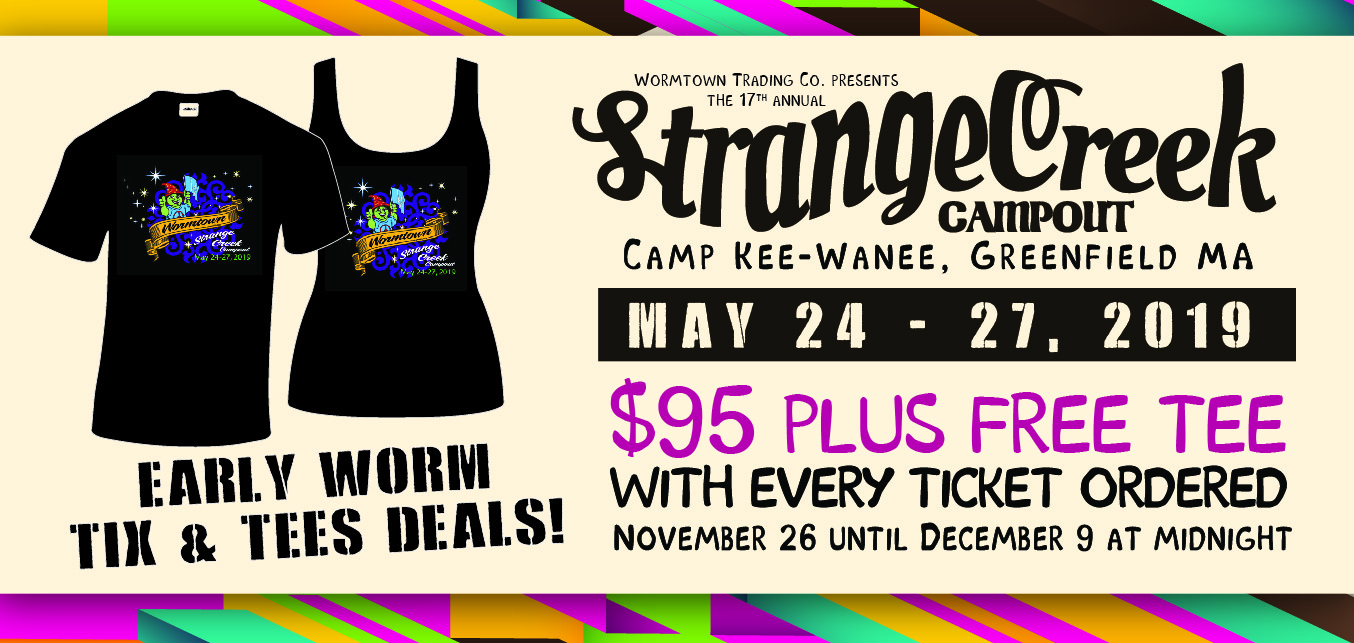 Well, it 'tis officially the season! And in the era of the online shopper, these next couple weeks are crunch time. The Wormtown elves are busy too, getting your tickets prepped and your t-shirts ready to be printed. We're in the merry merry spirit and we're giving...
read more
Wormtown Merch and More available at the Online Store!