Happy St. Patrick's Day, Worms!
We have an unexpected St. Patrick's day battle going on *TONIGHT* at Bishop's in Northampton. Catch up on the Battle News below for more information. It's been another fun week… here's how it went down:
BATTLE NEWS
MONDAY: We were back at Nectar's to start out Round 2 of the live battles. Hilltop brought a healthy crowd with them all the way from upstate NY! The Great Peach had a great stage presence. And Dr Rick impressed our judges with how comfortably they played as a band. Another solid night of music all around! Congratulations to Dr Rick who moves onto the regional semi final at Nectar's on Monday, March 26th.
TUESDAY: The weather was unkind to us again this week, and the Bishop's battle had to be rescheduled. To work around schedule restrictions, we had to change up our three-band format: Fiesta Melon and Up Check Kreek will play THIS SATURDAY, March 17th. Dewpoint will join next week's battle (March 20) with Long Arm Rex, and the Diamondstones.
WEDNESDAY: After a delayed start, we finally kicked things off in Manchester. Credible Evidence started us out with their rockin' bluesy vibe and tight harmonies. Tales of Joy was up next with their upbeat reggae flavour, and SixFoxWhiskey finished off the night with silky smooth great jams. In the end, their explosive party reggae won over our judges, and Tales of Joy was sent onto the regional semi-finals at The Main Pub Wednesday, April 4th.
THURSDAY: Round 2 at Ocean Mist, we got down with the reggae vibes of Fresh Perspective; the Dead tunes we all love from Violin River; and a fresh young band from Boston, Fordham Road. The originality of this last band impressed our judges and Fordham Road was awarded a spot in the regional semi-final at Ocean Mist on Thursday, March 29th.
The battle continues *TONIGHT* Saturday, March 17th, and next week and we need your help on the dance floor jury. Come help us find the newest band to join the StrangeCreek Campout and support local music!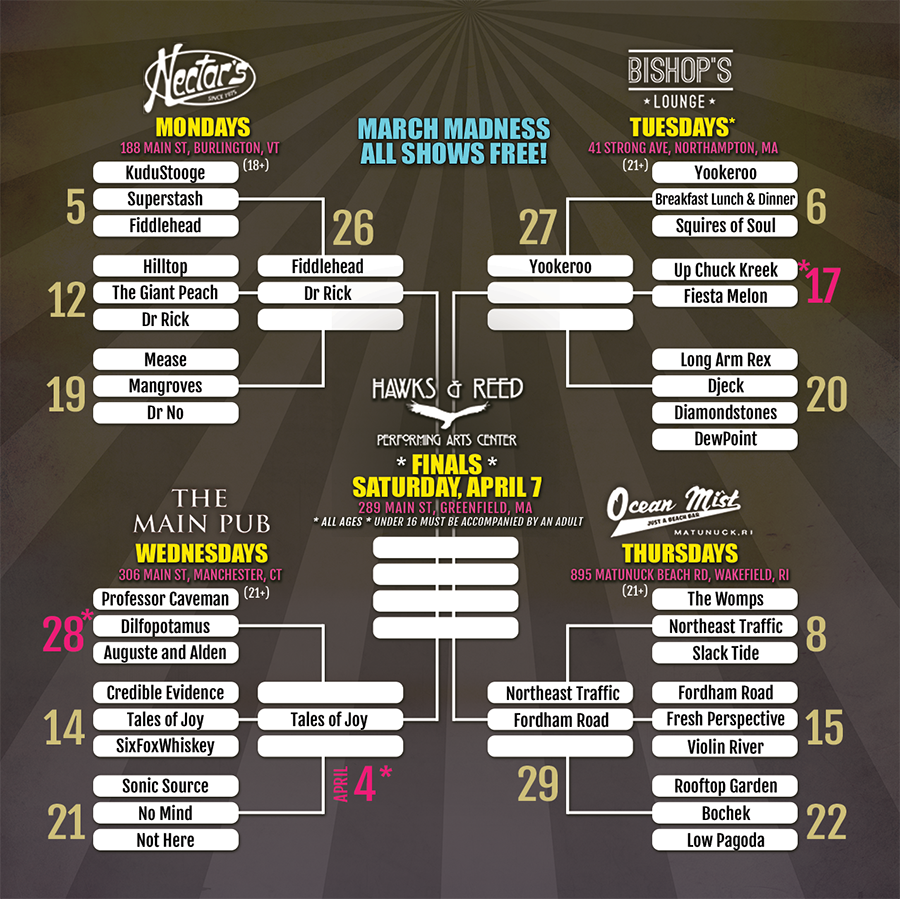 With so much music going on this March, we don't want you to forget about Ryan Montbleau at the Palladium, March 31st. We are always excited for an opportunity to get together, and what better way to prepare for our Spring gathering than with a Wormtown favorite!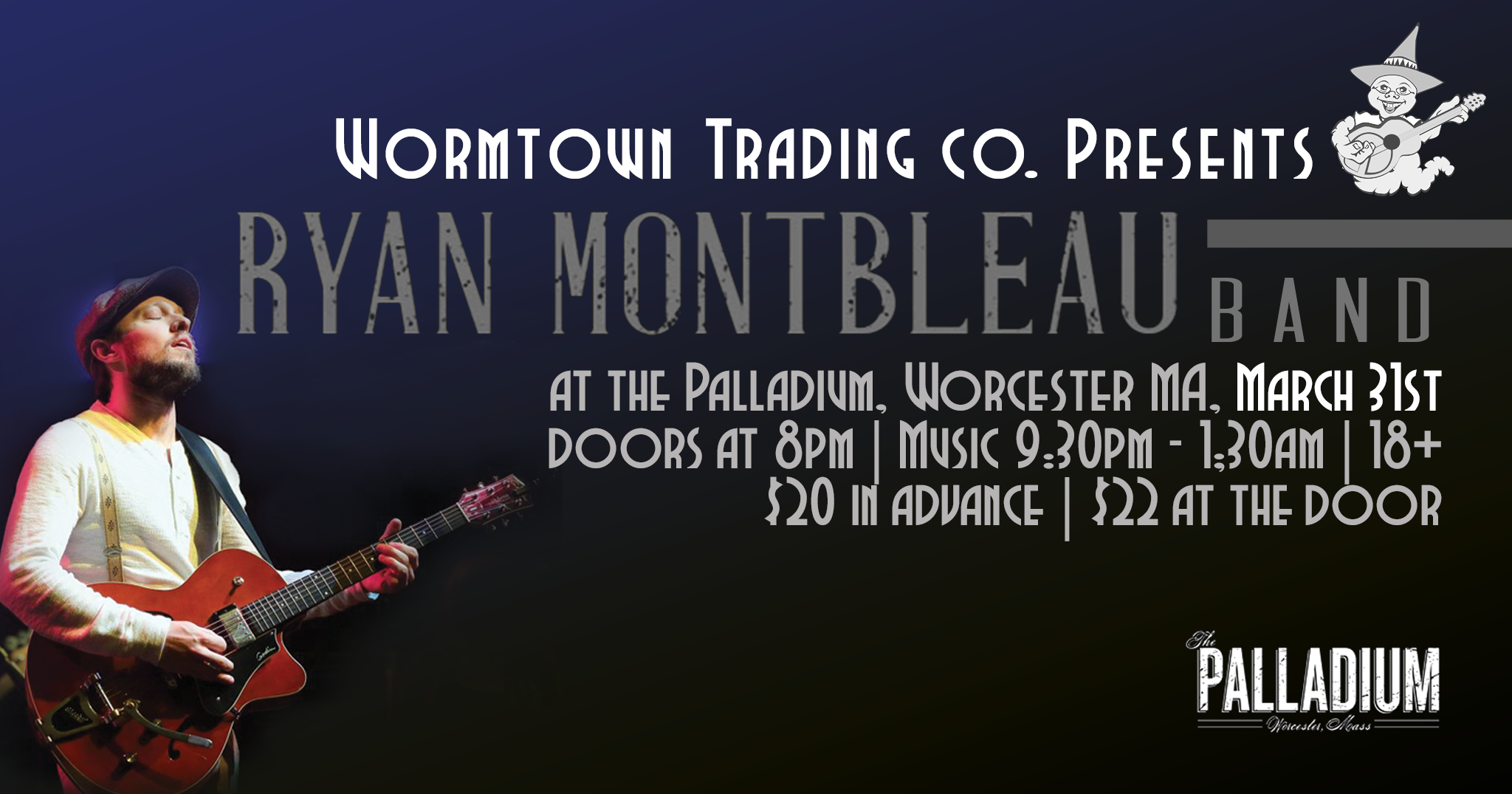 Ryan joins us again at StrangeCreek… and we hope you will, too! If you do plan to join us this Spring for StrangeCreek Campout, get your tickets before May 13th to save some of that hard earned money. Weekend passes are currently $140.
Wherever you celebrate this weekend, do it safely!
Love,
The Worms