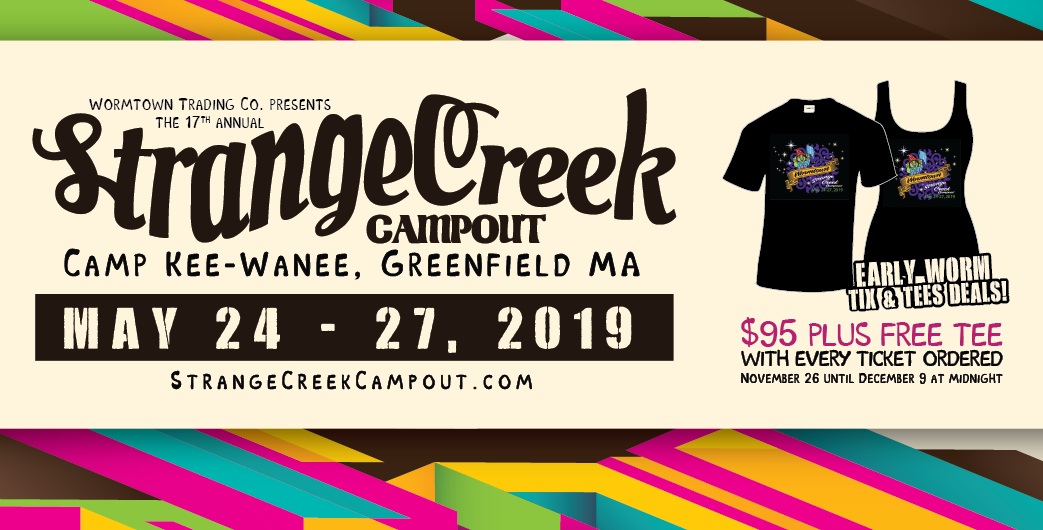 It's that time of year again — all the sweetest deals on all the sweetest stuff, and Wormtown is getting in on the discounting madness with our Early Worm Cyber Monday Tix & Tees Deal: StrangeCreek Campout weekend passes are only $95 and each ticket comes with a free t-shirt or tank top! This offer begins at midnight tonight and goes through December 9 at midnight and orders will be mailed out in time for Christmas, so pick one up for all the Worms in your life. This offer is available online and through old school mail order — and good news: RV Passes are available now, too.
Tickets go up to $110 on December 10, and increase incrementally until the show, so now is the time to buy!
Until next time, stay warm & wormy!
Love,
The Worms