Hey there, Worms!
We've got an exciting week this week having entered the semi-final week (in most regions) in the StrangeCreek Battle of the Bands. Let's see who's moving on from last week. And CT Worms, please make note of the snow dates, as well as a venue change: last week's battle has been rescheduled for *TONIGHT*, March 26th at Bleachers (300 Middle Street, Bristol CT). Then we'll be back at the Main Pub as usual on WEDNESDAY to catch up with the bands that were rescheduled from Week 1. Which pushes our CT regional semi-final to Wednesday, April 4th. As usual, all shows are free.
MONDAY at Nectar's was another great night of music, from Mease's fusion of roots rock and psychedelia, to Mangrove's funky grooves and explosive jams, and Dr. No's vein of funk and rock and roll. Moving onto this week's semi-final is Dr. No, featuring some of Burlington's most notable musicians. They move onto the regional semi-final *TONIGHT* at Nectar's.
TUESDAY's snowed out Round 2 Battle at Bishop's was rescheduled for last Saturday. Up Chuck Kreek warmed up the crowd with a heavier take on the jam band vibe. Next was Fiesta Melon, a tight band hailing from Burlington. Both were great, but only one band can move on. Congratulations to Fiesta Melon!
A few days later we were back at Bishop's for our regularly scheduled Round 3 battle. Djeck, usually a 3-piece band, started us out with a valiant effort by their lone bass player / singer to battle without bandmates. Next, Long Arm Rex picked things up with their progressive reggae jams, and impressive energy. We finished off the night with the Diamondstones, a great groove jam band. Long Arm Rex was selected to join Fiesta Melon and Yookeroo at the Northampton regional semi-finals at Bishop's this coming Tuesday, March 26th. For a full review and audio from the show, check out livemusicnewsandreview.com.
THURSDAY at Ocean Mist, Rooftop Garden kicked things off with their multitalented mandolin-flute-keys-and-guitar-playing lead singer! Bochek's front man was also impressive with a super animated performance, really keeping the energy up. Closing out the night was Low Pagoda with their intricate jams and classic covers. Another hard decision, but ultimately Bochek's originality got them the nod from our judges and they will advance to the regional semi-finals at Ocean Mist this week on Thursday, March 29th.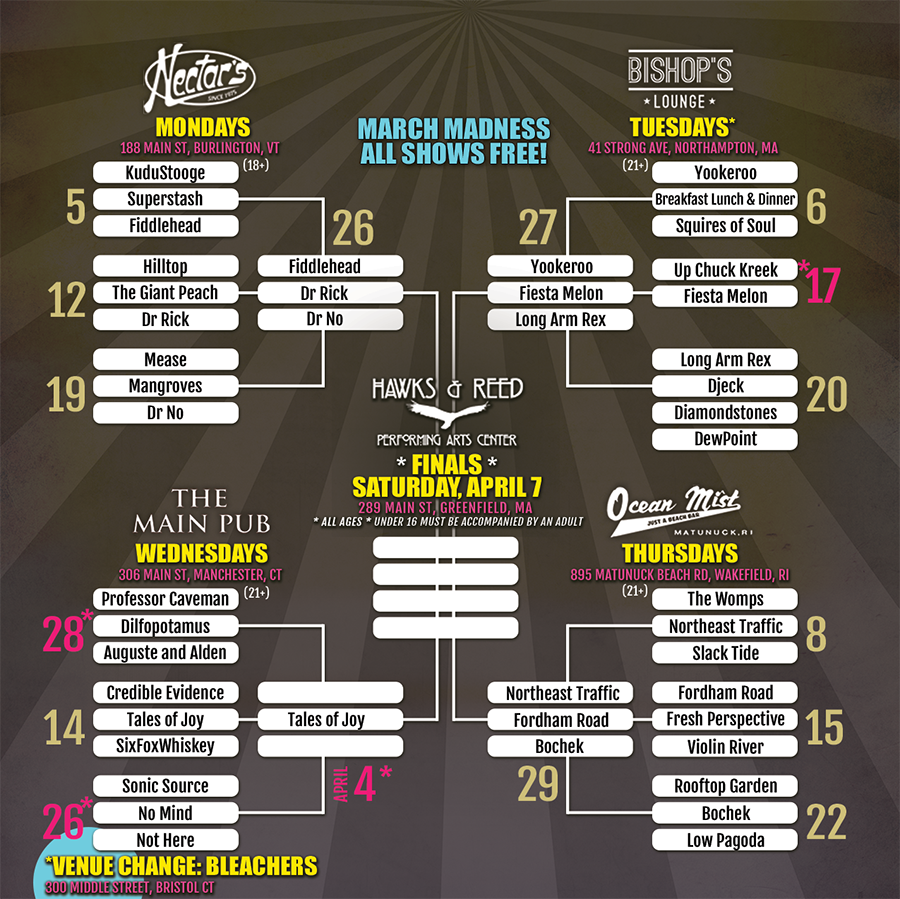 But if that wasn't enough excitement, on Saturday, we've got the Ryan Montbleau Band at the Palladium!! We can't wait to see you all…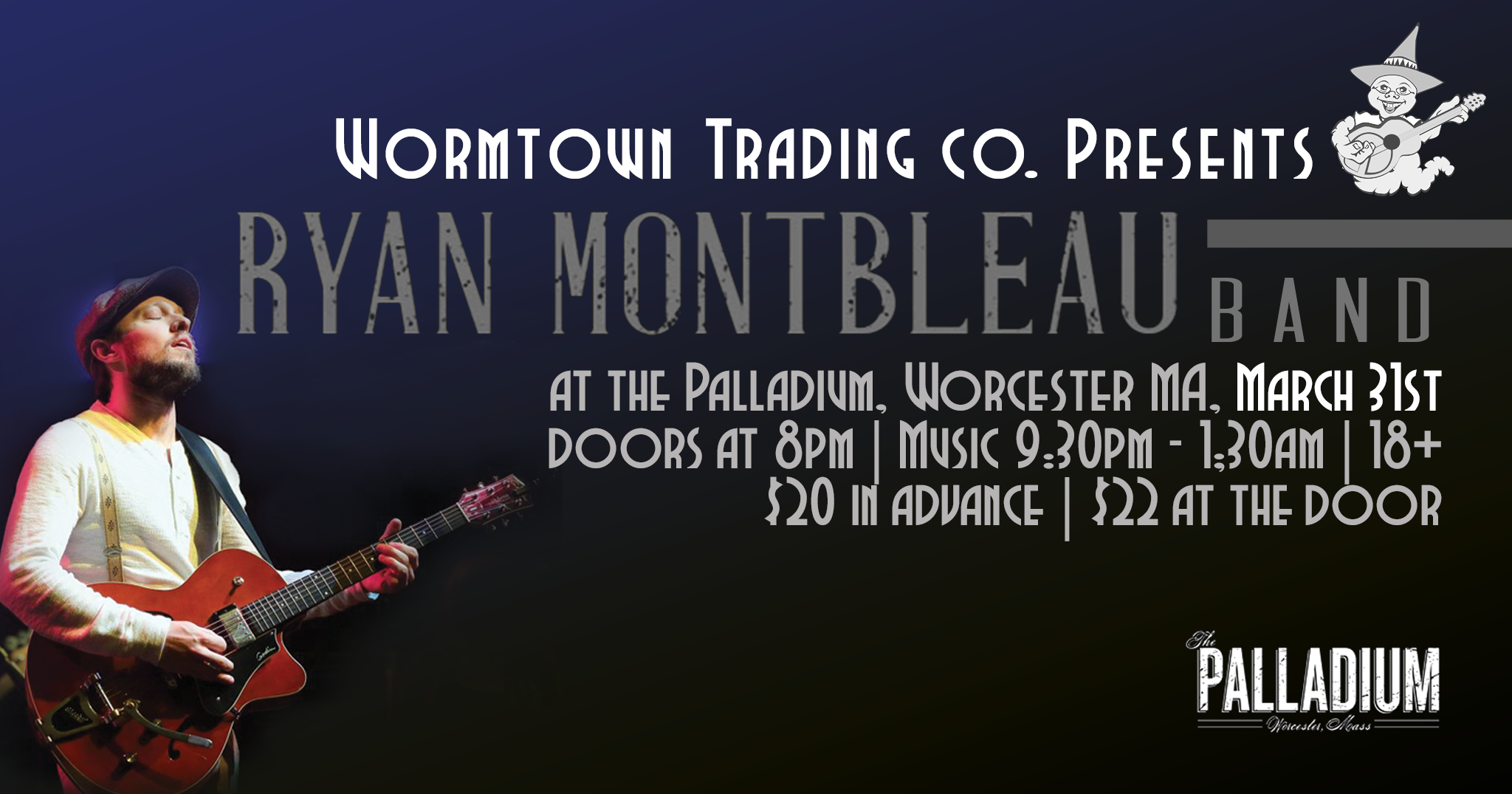 And just a friendly worminder that if you haven't gotten your tickets for StrangeCreek Campout yet, get them before May 13th before the price goes up. Weekend passes are currently $140.
Come rock out with us this week and support local music!
Love,
The Worms