Well fellow Worms, it's been quite a year around here… So much to be grateful for! The end of the year also brings reflection as the circle of life has taken a few good folks from us, and the world continues to churn with strange and disturbing developments. We at Wormtown hope we've been able to provide some fun and smiles via friendly gatherings and good music along the way, and we look forward to more of that in 2016.
As winter finally arrives, we are already looking forward to spring – especially, of course, our 2016 StrangeCreek Campout! Tickets are already moving fast, and its worth reminding you that you can score BIG savings if you get yours while its still 2015 — they're still only $90.00 until midnight on Dec 31! Starting New Years Day tickets are $110 through Valentine's Day (Feb 14). You can get yours HERE: www.StrangeCreekCampout.com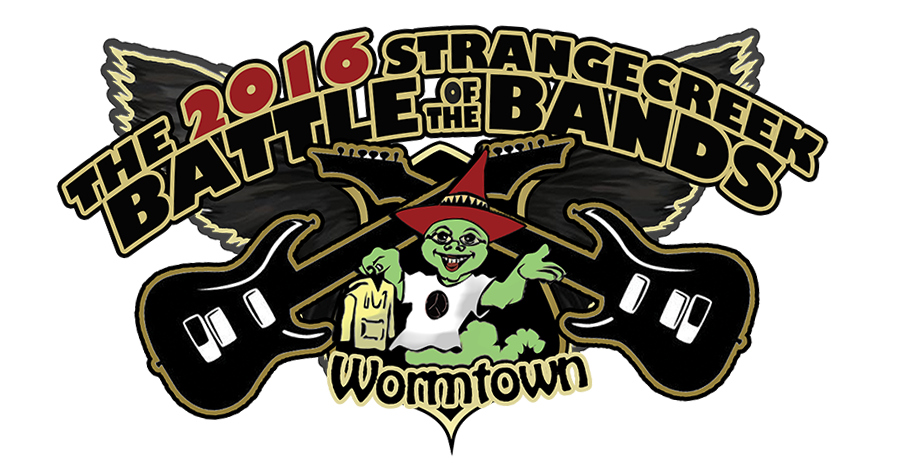 Speaking of StrangeCreek,
this year's 
Battle of the Bands
 is underway with the voting phase – and your
band can still join in, with plenty of time to get voted into the field of 36 contenders! Voting goes til Feb 15- sign up anytime at 
StrangeCreekCampout.com.
The top winner plays a cabin set at StrangeCreek in May, but we've also been known to add runners-up if we really dig the sounds, so… strut your stuff and see what happens!
However you celebrate the New Year (and even if you don't), we wish you good health, great company, and awesome music as the new year arrives. Let's make it a great one, with plenty of togetherness.
Festive Cheers and Happy New Year!
The Worms