We miss you Worms!
Hope you're all doing well in these strange times. With our newfound time at home, we've decided to apply our energies to our online store. Please come check it out: Wormtown.com/shop.
Everyone has been to the Wormtown booth at one festival or another, and knows there's always a treasure trove of goodies for any worm. Visit our online store to shop for your favorite finds ~ fun, funky fashions; cool stuff to jazz up any space; jewelry & knick knacks. Check back often as new items are added regularly.
And we've got another way to pass some time: Wormtown Quarantine Bingo!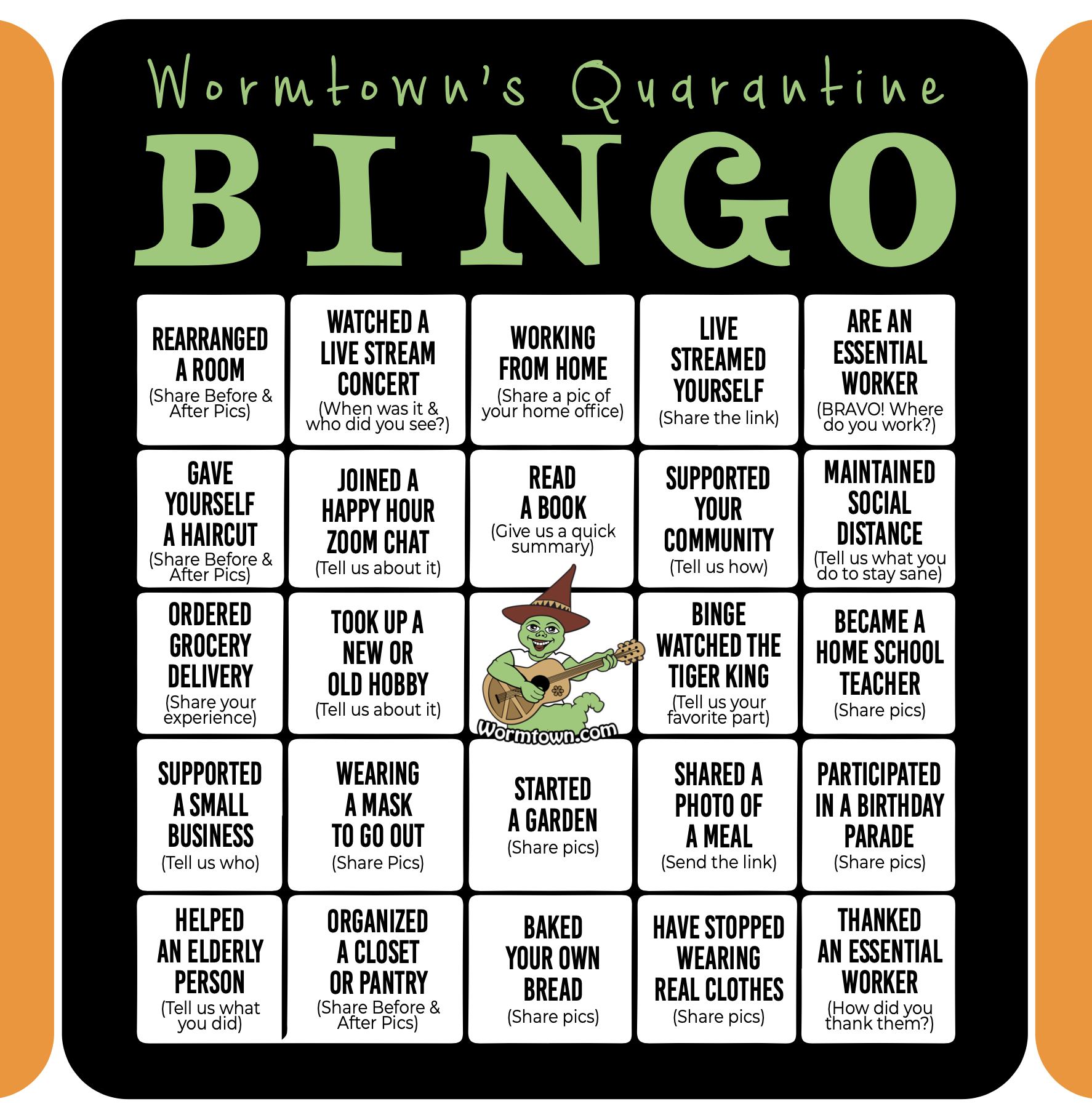 Do you have a Quarantine BINGO? Prove it in the comments on Facebook or email them to us at web@wormtown.com. Bingo winners will get Free Shipping at the online store! We'll be sharing more activities and promotions in the coming weeks.
And, we haven't forgotten that Memorial Day weekend is just around the corner…stay tuned for more details about our StrangeCreek Camp IN (a virtual gathering to celebrate the music & community we all love so much).
Stay Worm and Stay Safe,
The Worms