Hey Friends!
We know how time can fly by in the holiday season, so we wanted to mention (before it's too late) that the best deal you'll see on STRANGECREEK CAMPOUT tickets will only last a few more days! You can still a FREE t-shirt (or tank top!) with EVERY $95 StrangeCreek ticket.. but only until MIDNIGHT on Friday, December 8! Be sure to specify shirt sizes with each order – these make great gifts, and we'll be rushing them out so you get them for the holiday!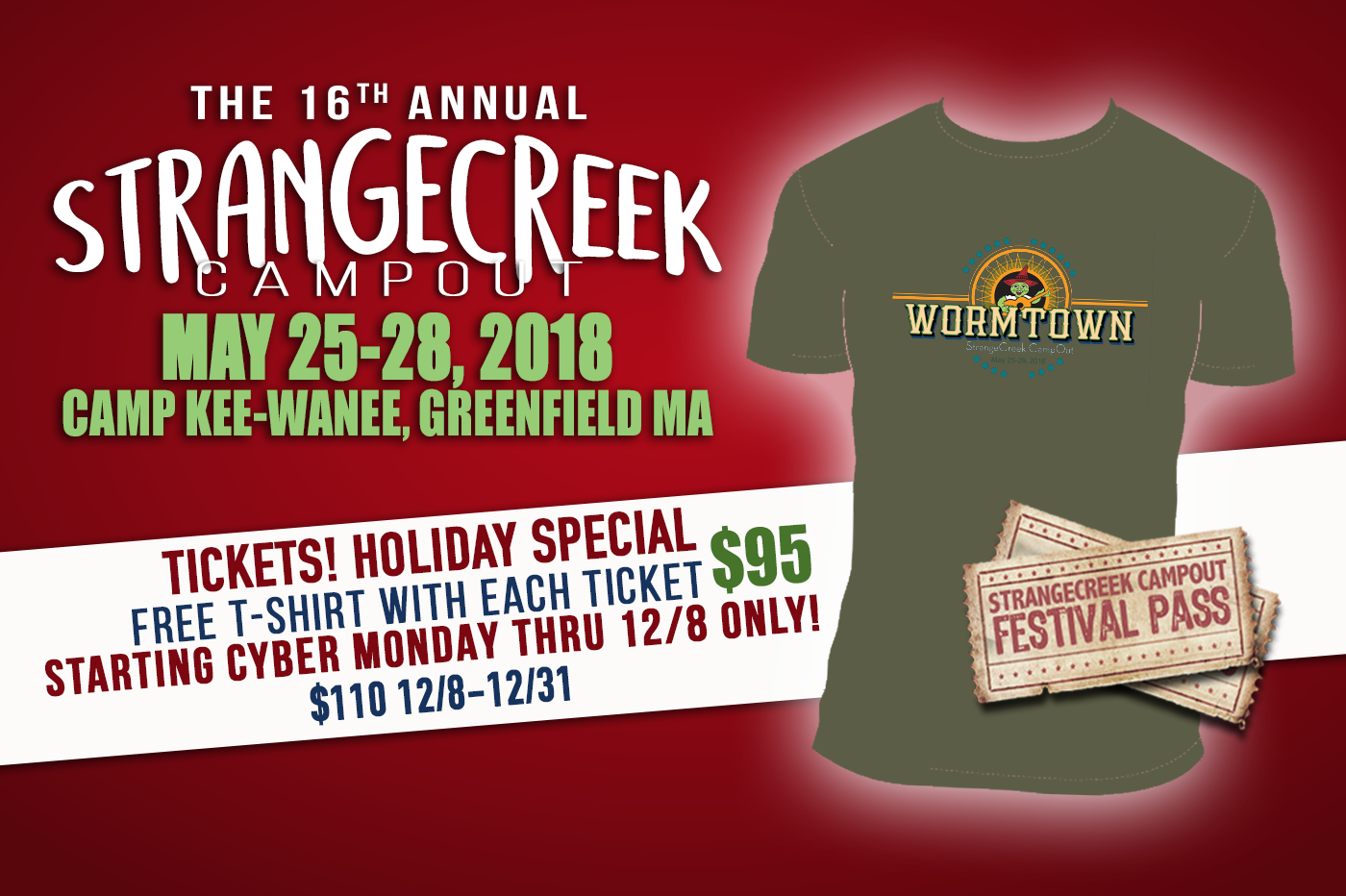 Starting December 9, tickets are $110 through the end of 2017 (midnight on Dec. 31). (Sorry, the free shirt deal is only through 12/8). Tickets go up to $120 Jan 1 through Feb 14, 2018.

Warm cheers and safe travels to all our friends & family, we hope to see you soon!
Love,
The Worms