Hey now Friends!
Just wanted to let you know that we've got our own holiday sale in full swing!
Get the best deal you'll see on STRANGECREEK CAMPOUT 2018 tickets at only $95 for the weekend pass – AND a free shirt with every ticket! Tank tops also available! Just be sure to specify size with each order.
This super-special "early Worm" special is ONLY good through December 8! This gives us time to ship them to you before the big holiday – as many of our regulars already know, they make GREAT gifts!
Click this graphic to grab yours!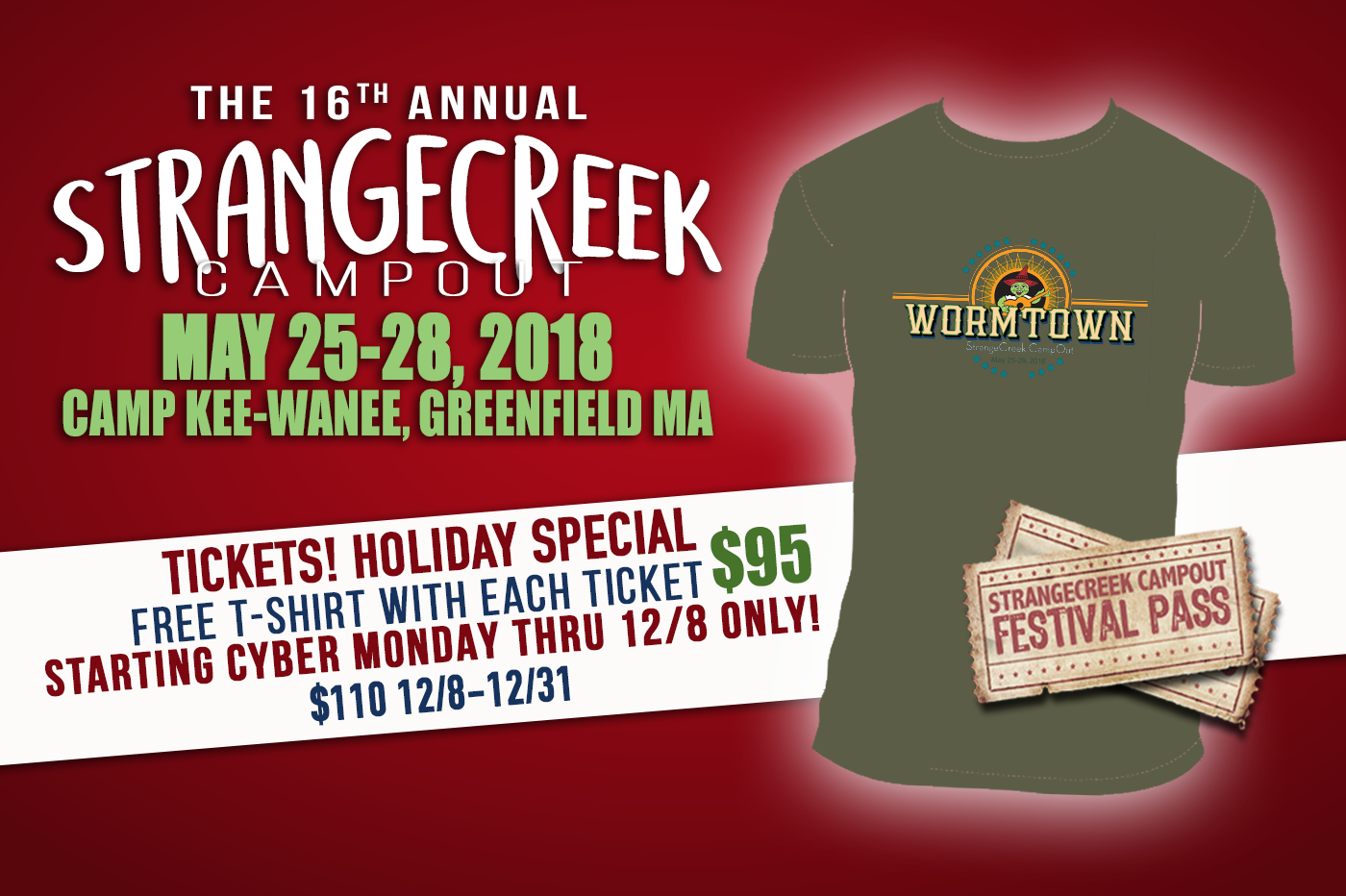 Note: You can still get StrangeCreek tickets after this deal expires, but they'll be $110 for the rest of 2017 (and sorry, no free shirt – supplies are limited!), and go up to $120 from January 1 through Valentine's Day (Feb 14) 2018. So if you know you're joining the festivities in May, now really IS the time to save in a big way!
Stay warm & merry, dear friends!
'Til next update,
The Worms