Happy Mardi Gras, friends of Wormtown!
We're just dropping by (via email) to let you know that you still have time to save before STRANGECREEK CAMPOUT 2017 tickets go up to $130 at midnight on March 1st. You can lock in an incredible weekend of music and fun for only $120 til then, and save some funds for camping supplies along the way!
Also, stay tuned for a big additional lineup announcement coming VERY SOON!
Meanwhile, things are about to heat up on stages across New England as our annual STRANGECREEK BATTLE OF THE BANDS kicks off throughout March. And we start things off THIS THURSDAY at Electric Haze in Worcester. We hope you can join us as we check out a fresh crop of great local bands as they contend for that coveted cabin set. Come out and vote by dancing! All our Battles are FREE (*$5 for 18+ at Nectar's), and always a great time!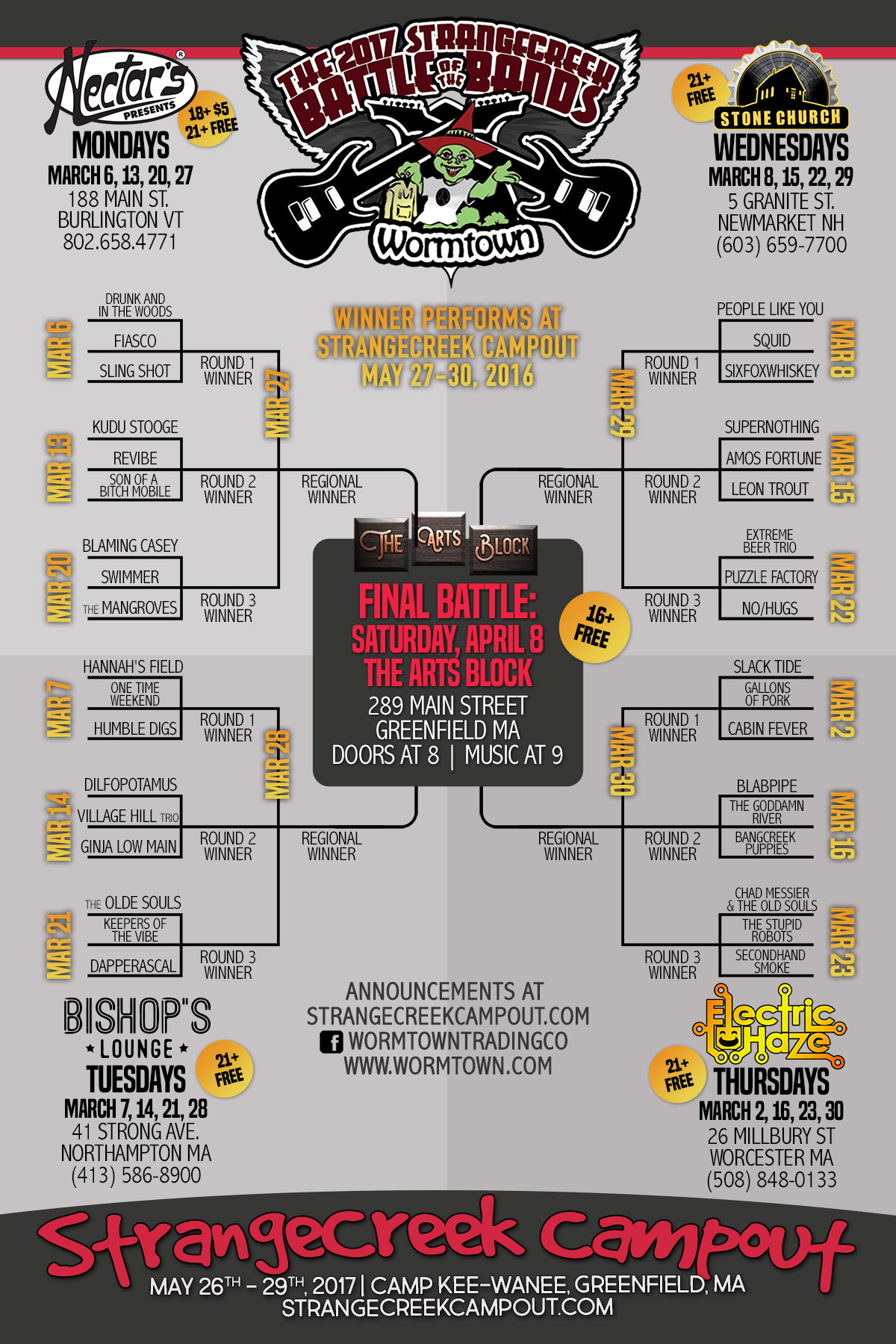 Stay festive, friends, and keep in touch!
Cheers,
The Worms