We know many are wondering about STRANGECREEK CAMPOUT. Given the times, we've decided that we won't be putting on StrangeCreek in 2021. We feel it is in the best interests of everyone involved to postpone StrangeCreek until 2022.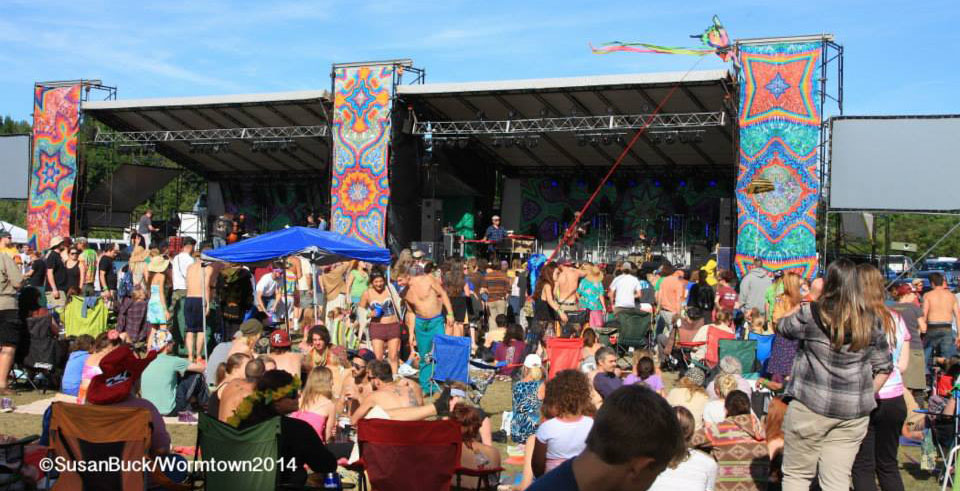 IF YOU are holding onto STRANGECREEK 2020 tickets, you have options! Naturally, your ticket will be good at STRANGECREEK CAMPOUT 2022, ~and~ will get you free Thursday entry as a perk for your patience and loyalty. OR, if you need a REFUND, we are happy to oblige – email mark@wormtown.com with your purchase details and we'll get you squared away.
We are hopeful to hold WORMTOWN MUSIC FESTIVAL later in the year if things continue to improve with recovery from the pandemic. Stay tuned for info.
Meanwhile, you can still find us at the WORMTOWN STORE at the Emerald Square Mall! We've got a big colorful store full of jewelry, tapestries, garments and all sorts of cool stuff! Come by and say hello.
WORMTOWN AT THE EMERALD SQUARE MALL
Stay strong and keep helping one another out there, friends, we know we'll be getting together again SOON!
All our best,