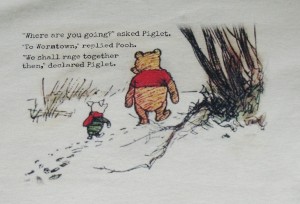 We've got Wormtown tanks and tees now available ONLINE! This sweet tee shirt design features best of friends, Winnie The Pooh and Piglet. Get one for your best of friends. Get one for yourself as well and rage them together 😉
"Where  are you going?" asked Piglet.
"To Wormtown," said Pooh.
"We shall rage together then," declared Piglet.