Hey Music Lovers! 
We're proud to bring you the full Music Schedule for this year's Wormtown Music Festival – looking over all these great bands who'll be at Wormtown REALLY makes us look forward to getting together with everyone again!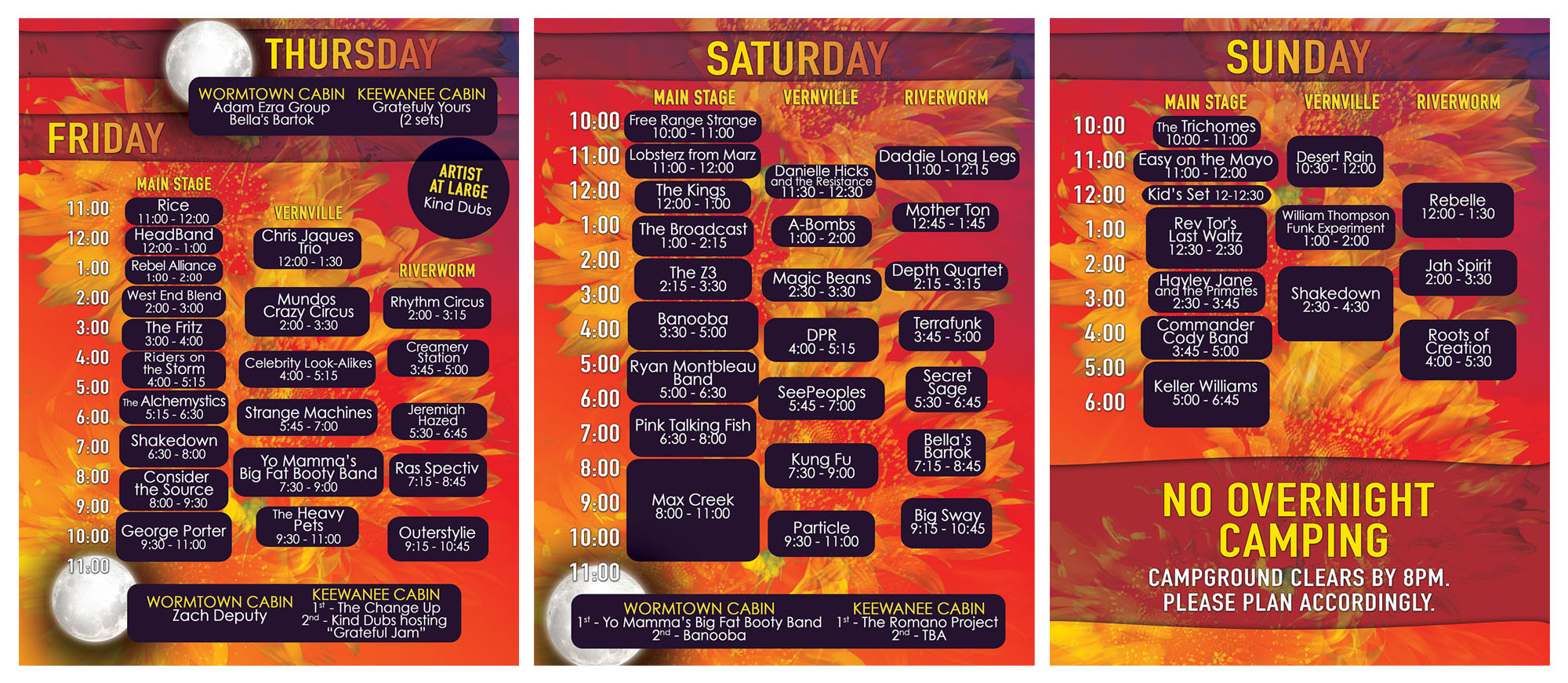 We are once again doing Early Entry on Thursday, starting at 3pm (strictly!) for an extra $30 per person. As always, Sunday passes will also be available ($40 after 9am) – if you can only make it for the day, you can still catch Keller Williams and many other great performers!
Remember you can still save now on tickets — $120 through September 5, but go up to $130 on September 6.
Stay tuned for more updates coming your way… and we hope to see you SOON!

The Worms