Howdy Worms!
Wormtown Music Festival is quickly approaching! We've been busy planning for months and now it's time to make your plans. To help you do that, we present you with the much anticipated music schedule: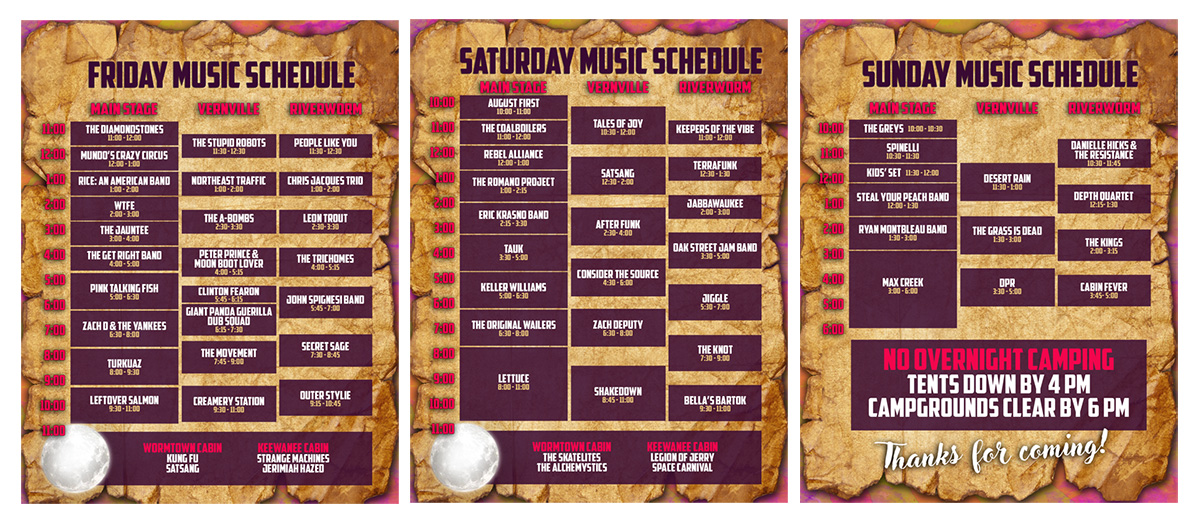 And for those worms who can't make it for the whole weekend, we have SINGLE DAY PASSES AVAILABLE and we want to celebrate with you even if it's just for a day! Friday and Saturday passes are available for $75 in advance ($90 at the gate) — entry starts at 9am and you can stay until noon the following day. Sunday passes are $30 in advance ($40 at the gate) — entry starts at 9am, out by 6pm.
Stay tuned for activity schedules from the Holistic Village and Family Camp, as well as our Teen Scene. We are so excited to celebrate 20 years with all of you.
Love,
The Worms