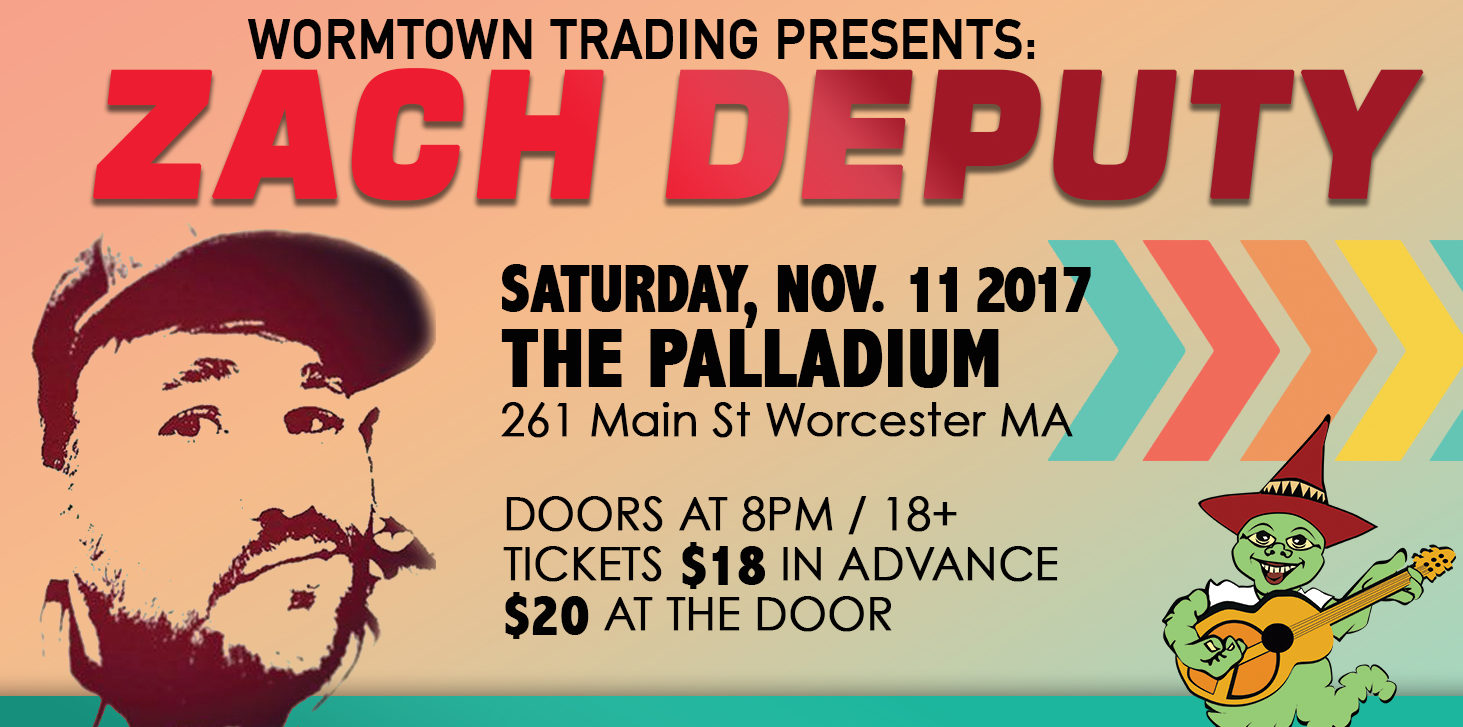 Hi All,
We hope you've been enjoying this fabulous warm fall and all its seasonal colors. And we hope you can join us on Saturday November 11 at the Palladium in Worcester as we gather our own colorful crew of friends for Wormtown's anniversary celebration with our family friend ZACH DEPUTY! This will be a full, fun, funky WORMTOWN PARTY in our namesake city.. come get down with us! Info here, and advance tickets available HERE.
THIS weekend, of course, finds all kinds of freaky Halloween-themed musical happenings going down, and if you're looking for somewhere to rock out with your costume out, we can recommend a few options:
And its never too soon to be thinking ahead to StrangeCreek Campout 2018… we'll have our special 'Cyber Monday' ticket & t-shirt combo super sale happening again November 27… stay tuned for details!
Wherever you go, whatever you do, please be safe and spread good vibes! We hope to see you all somewhere soon!
Cheers,
The Worms