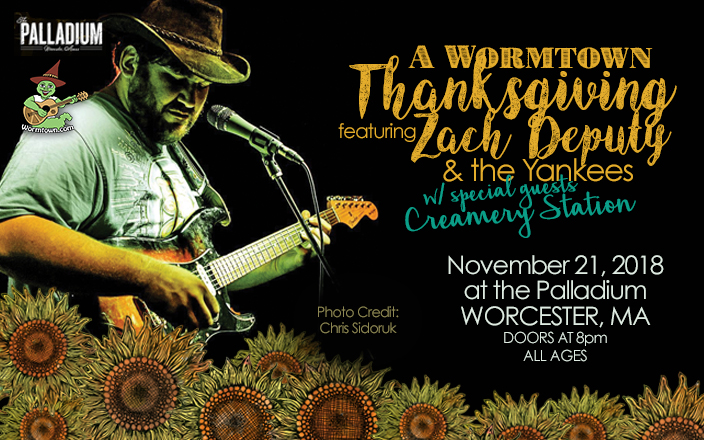 See you tonight!
We can't wait to celebrate TONIGHT with Zach Deputy and the Yankees, Creamery Station, a Case of Space Liquid Light Show, and all of you! Join us at the Palladium in Worcester. Doors open at 8pm. Tickets available online and at the door.
While you're at the show you can pick up tickets for StrangeCreek Campout [May 24 – 27, 2019] for the low low price of $90! After that, we will offer our annual Tix & Tees Deal, starting on Cyber Monday: Weekend passes are only $95 and each ticket comes with a free t-shirt or tank top. This offer is available online only, until December 9 at midnight. T-shirts and tickets will be mailed out in time for Christmas if you want to pick one up for a special Worm in your life 🙂
We can't wait to smile and dance with you tonight.
Until then,
The Worms